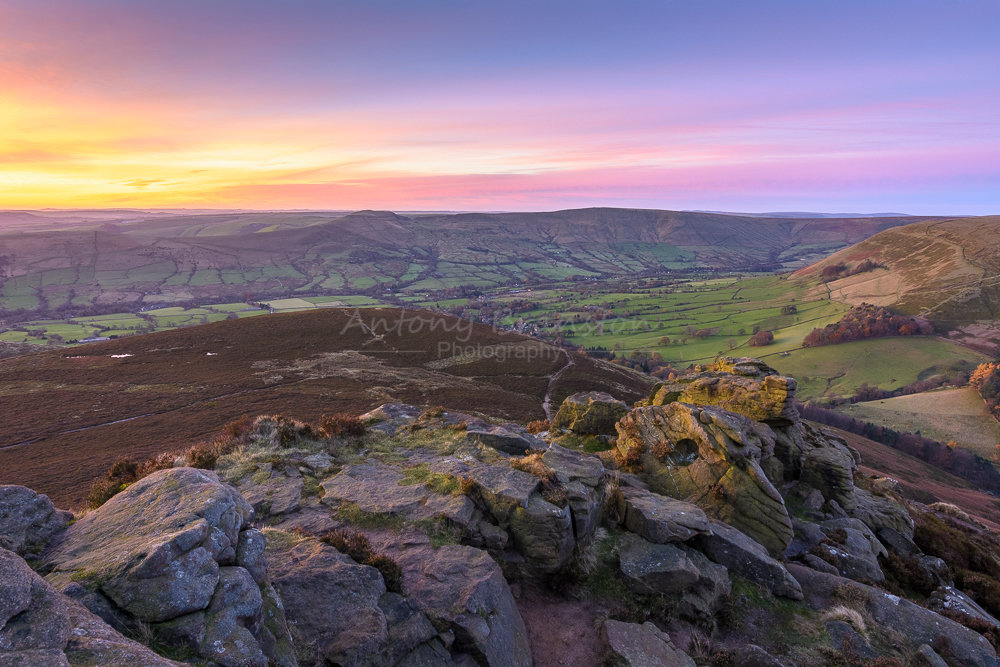 This trip saw me do something I've been wanting to do for months, head up to Kinder Scout for a golden hour shoot. After consulting 'Photographing the Peak District by Gilbert & Ryan', I decided to tackle the climb up from Edale to the rocky outcrop called 'Ringing Roger'. On the way up dawn was just breaking and it was starting to bathe the southern side of Kinder Scout in a gorgeous pink glow. Looking back over to the Great Ridge, the colour in the sky was just beginning to pop so I knew sunrise could be something special. When I arrived, I had a walk around looking for some compositions.

With the dawn colour really starting to come through now, I wanted capture it lighting up the Edale Valley and the lower slopes of Kinder Scout, so I settled on this view looking south towards Mam Tor and Rushup Edge.

You can't complain with dawn colours like this, my first proper visit on to Kinder most definitely didn't disappoint.
Title: 'Edale Dawn'
Date:
Location: Kinder Scout
Photographer: